MMFM's Commitment to
linking the Industry in
Miami Dade County, Florida
with our Global Partners. 
MMFM is working to develop professional opportunities and educational initiatives that will enable Miami-Dade County to be the hub for Creatives, while we continue to ensure that equal access is provided throughout our diverse and multicultural communities.


Patricia Arias
Founder and Chief Executive
Pattie has been involved in public service for more than 30 years and has developed programs and initiatives on a local, national and international level. In 2008, she founded the Miami Media and Film Market and currently serves as its Chief Executive. Among some honors and distinctions, Ms. Arias was named International Business Woman of the Year by the World Trade Center/Miami, was presented with the prestigious Governor's Business Ambassador Medal for the State of Florida, served on the host committee of the first three Miami International Film Festivals, and currently serves as a member of the international jury for the "Premios Platinos" which honors Ibero-American Cinema. Pattie is also a member of Miami Dade College's School of Entertainment & Design Technology Advisory Board. Pattie began her career in the film and tv industry working in front and behind the camera on various shows and films including the iconic series, "Que Pasa, USA?". She has been a staunch advocate for the industry and is committed to the development of projects that directly benefit her community and State. She attended Miami Dade College and the University of Miami. Her hobbies include speaking, chatting, talking, and conversing. She is fluent in Spanish, French, and Italian with a working knowledge of German. She dedicates her work on MMFM to her late father, Jorge Jimenez-Rojo who was a prominent industry maverick.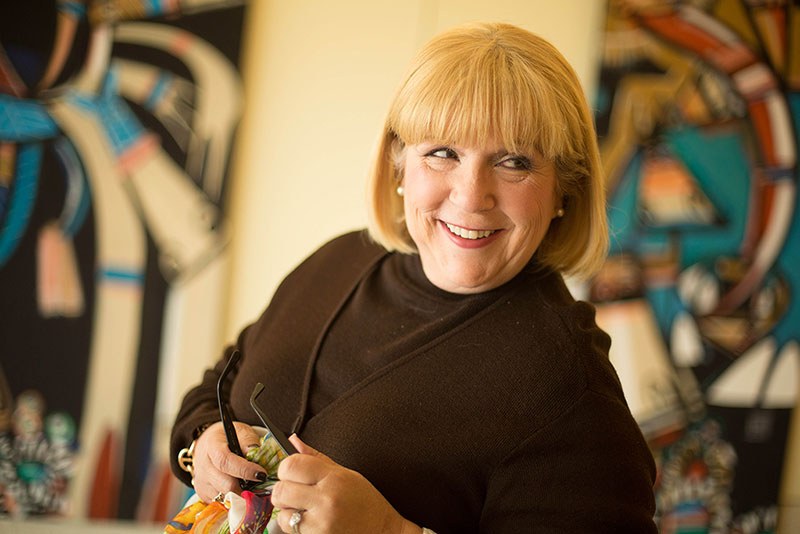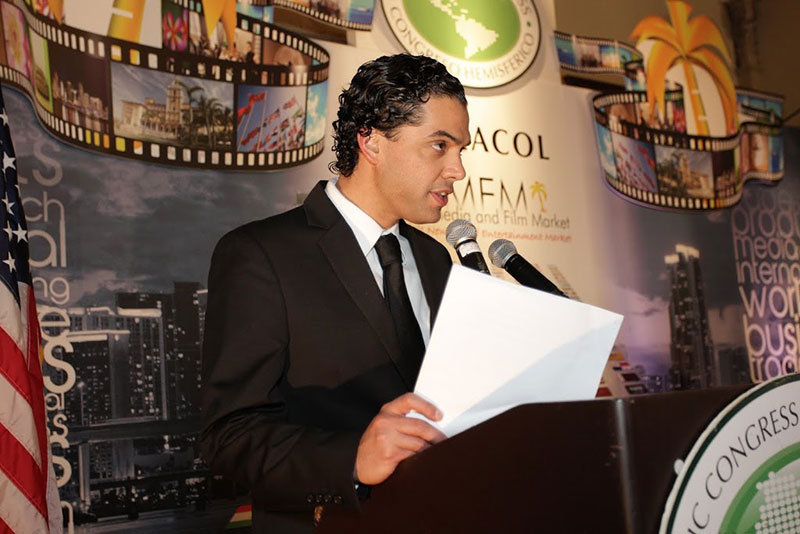 Jose Luis "JL" Martinez
Producer / Consultant (Lucky Seventeen Entertainment)
Creative Director / Co-Founder Miami Media & Film Market (MMFM)
Jose Luis "JL" Martinez is a producer, consultant and director. He began his career as a booking agent for South Florida talent in Miami Beach. In Los Angeles, he worked on a motion picture desk at ICM Partners, one of the premiere global talent agencies in the entertainment industry. Mr. Martinez was involved with the Miami Film Festival to help plan and execute its 25th anniversary anniversary edition. He went on to provide business development for the 7Bar Foundation's unique "Lingerie Miami" charity event benefiting microfinance initiatives for women, and creative direction for the Miami World Cinema Center, where Mr. Martinez also holds various producing titles on independent films which have premiered at multiple international film festivals such as Miami, Marbella, and South by Southwest. He architected the "Connect Cuba" campaign for the Foundation for Human Rights in Cuba (FHRC), an effort to bring open internet and human rights awareness for the Cuban people. Since 2010, through co-founding and creative direction of the Miami Media & Film Market (MMFM), a yearly industry event hosted by CAMACOL, the Latin Chamber of Commerce of the US, Mr. Martinez has organized, and moderated panels with a wide cross section of entertainment and media professionals from around the world. His latest projects include Executive Producing for Atomic Digital Media, a media company creating digital content for kids and families, and consulting for Hialeah Park Studios. He has also produced live events including Miami Rocks Our Troops and The Survivors Concert benefits. Most recently, he produced the award-winning feature MARCUS and executive produced a digital campaign "The Amparo Experience" for The Real Havana Club. Mr. Martinez graduated with honors from the University of Miami's School of Communication, majoring in Motion Pictures and Theater Arts. Jose Luis' greatest motivation and guiding light is his beautiful Italian wife Silvia and their three wonderful kids, Sophia, Layla, and Gabriel.
Special Appreciation
Mayor Dianela Levine Cava
Commissioner Raquel Regalado, Dis. 7
Board of Miami Dade County Commission
Jose L. Chi, President CAMACOL
Adrian Wootton, OBE, Chief Film London and BFC
Teresa Azcona, VP Spanish Film Commission
Patricia Motilla, Partner Andersen, Spain
Peter Baxter, President Slamdance
Greater Miami Convention & Visitors Bureau
Jose Barletta, MS President Barnews
Sedano's Supermarkets
Notable MMFM Speakers
Gonzalo Amat, Cinematographer, Amazon Prime The Man in the High Castle
Sandra Avila, Manager / Producer, Inclusion Management
Teresa Azcona Alejandre, VP, Spain Film Commission
Ronald Baez, Programming Captain, SLAMDANCE Miami
Natali Ballesteros, Casting Director, CBS
Peter Baxter, Co-Founder, SLAMDANCE
Craig Bernstein, A3 Artists Agency
Maylen Calienes, Latino Filmmakers Network
Eduardo Castro, Costume Designer, ABC Once Upon a Time
Jason Chen, EVP, Bron Digital
Elaine del Valle, Award-winning Filmmaker, Brownsville Bred
Gloria Fan, Disney Branded Television
Susan Gallagher, Actress, Netflix Cobra Kai
William Garcia, Playworld Pictures
Brenda Gilbert, Co-Founder, BRON
Gary Glushon, Fenix Studios
Karen Hall, Emmy Nominated Screenwriter, M*A*S*H, The Glades
Miguel Lilly, Associate, Baker McKenzie, Madrid, Spain
Dean Lyon, Visual F/X Producer, Splinter Studios The Lord of the Rings
Stewart Mackinnon, Executive Producer, The Man in the High Castle 
José Manuel González, Director / GM, Secuoya Studios
Francois Martin, Business Development, Vertical Entertainment
Harris Maslansky, Financier / Executive, Columbia Pictures, EFS Advisors
Maricarmen MC Lopez, Producer, VH1's Love & Hip Hop
Patricia Motilla Bonías, Partner, Head of Culture, Sports & Entertainment
Peter Murrieta, Producer / Writer, Netflix Mr. Iglesias
Kristen Murtha, Animation Producer, Netflix
Ben Odell, 3Pas Studios
Kate O'hare, Entertainment Journalist Variety, Screenwriter
J.R. Poli, Award-winning Filmmaker, Marcus
Carlos Rafael Rivera, Emmy Winning Composer, Netflix The Queen's Gambit
Jolene Rodriguez, Broken English Productions, Sony Screen Gems
Jay Roewe, Senior VP, HBO
Juliet Romeo, Filmmaker & Founder SLAMDANCE Unstoppable
Cisely Saldaña, Cinestar Pictures
Haroon Saleem, Day Zero Productions
Fred Seibert, Fred Films
Matthew Stein, Executive Producer, MES Productions
Jordi Vilasuso, Actor, Young & The Restless
2023 Advisory Committee
Chair, Kevin Sharpley, Kijik Multimedia
Patricia Arias, Chief Exec, Co-Founder, MMFM
Jose Luis Martinez, Creative Director, Co-Founder, MMFM
Marco Giron, Film and Entertainment Commissioner, Miami-Dade County Office of Film and Entertainment
Joe Garcia, New Voyage Productions
Jose Sotolongo, GMCVB
Mauritz Plenby, Geographic Solutions
Carlos V. Gutierrez, No Parachute Films
Eric Gaunaurd, Paradiso Pictures
Dean Lyon, Visual F/X Producer, Splinter Studios "The Lord of the Rings"
Chair Emeritus: Prashant Shah, President Hollywood Bollywood Productions
In Partnership with: