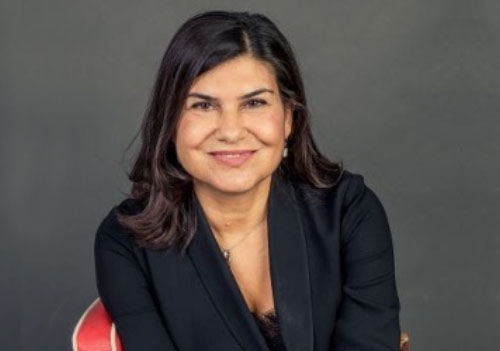 Teresa Azcona Alejandre
General Manager AVS HUB Spain Film Commission, film commissioner of the city of Zaragoza, and independent board member of private equity funds.

Economist with more than 20 years of working in Private Equity and recently in film and broadcast media industries. In the past she has been general manager of a regional radio & broadcast network and managing partner & CEO of a private equity firm.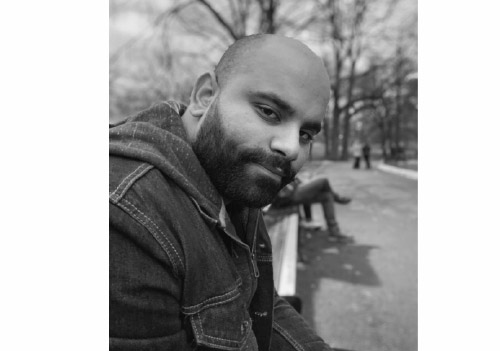 Ronald Baez
Immersive Media Producer, Programming Captain for Slamdance Miami
Ronald Baez is an award-winning Afro-Latinx filmmaker and immersive media artist from Miami, FL. In addition to screening/exhibiting at film festivals worldwide, Baez's work has been exhibited at museums and arts institutions including the Massachusetts Institute of Technology (MIT), the Adrienne Arscht Center, NAB Show (Las Vegas), the New World Symphony (Miami Beach), and the Norton Museum of Art.
His work as a filmmaker and programmer has seen him collaborate with organizations the Slamdance Film Festival, National Geographic, the Knight Foundation, and the University of Florida. In addition to his work as an artist, Baez is a founding member of the White Elephant Group, a Miami-based filmmaking collective, and also serves as the Artistic Director of ASFI, a nonprofit arts organization bringing film and media arts programs to underserved communities in South Florida.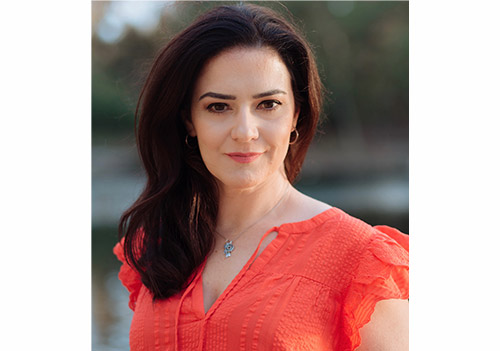 Natalie Ballesteros
Casting Director and Producer
Cuban American Casting Director and Producer Natalie Ballesteros is a partner and founding member of Adams, Ballesteros, Luna Casting (ABL Casting). This partnership was launched with the intent of highlighting a variety of artists in the entertainment industry, focusing on authentic and inclusive representation in both film and television. The trio has worked on various projects for Netflix, Prime Video, Disney Branded Television, and most recently cast the inaugural presentation of the Warner Bros Discovery Access Talent Spotlight. Natalie and her partners at ABL have just completed casting on the feature film, The Long Game and are currently casting the Untitled Jenni Rivera Biopic.
As the former Director of Talent and Casting for CBS Network TV, Natalie covered series NCIS, NCIS LA, NCIS New Orleans, Blue Bloods, Bull, The Equalizer, Bob Hearts Abishola, United States of Al, B Positive, and Mom, among several other pilots and projects. Prior to CBS, Natalie worked on a number of notable projects, including the Academy Award-winning Coco for Walt Disney Films/Pixar, Narcos: Mexico for Netflix, East Los High – The Movie and the series for Hulu, and Los Espookys and Icebox, both for HBO. Additionally, she cast the Amazon series, Soldados o Zombies series for Amazon International. Natalie also teaches audition technique at Camera Left/Stage Right in Los Angeles in both English and Spanish.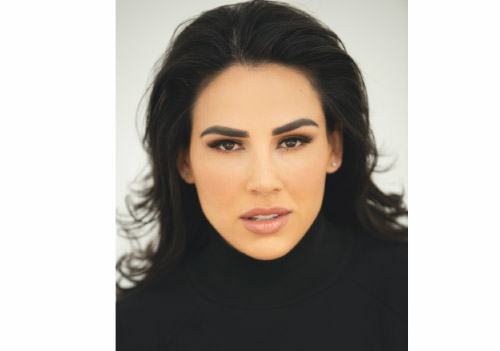 Arlyn Broche
Breakout star and stunning Cuban beauty Arlyn Broche is taking Hollywood by storm in the highly anticipated Season 2 of NBC's "Young Rock." Broche appeared in 6 of the 12 episodes in the season, starring as Dany Garcia, the woman behind the iconic Dwayne "The Rock" Johnson. Audiences will recognize Arlyn from series such as "Ballers," "Gravesend," and "The Haves and the Haves Nots", produced by Tyler Perry to name a few.
In "Gravesend," the series about a Brooklyn mob family in the 1980's, Arlyn stars alongside Louis Lombardi, Leo Rossi and William DeMeo who also serves as writer and director of the series. Broche stars as Danielle, a Cuban that meets Benny once he leaves for Florida to leave the world of crime. The series is currently available on Amazon Prime and Tubi.
Dubbed "La Broche," by her Latin following, she is quickly becoming the newest Latina to take over Hollywood. Both on and off the screen, she is representing Latinas everywhere as the new VP of Content for Areu Bros. Studios, the largest Latin studio in the United States.
As the daughter of Cuban immigrants, the Miami native had acting in her blood, quite literally. Her father was a very successful television, film and theatre actor in Cuba, Arlyn was destined to follow in his footsteps and from an early age envisioned herself to become a successful Hollywood actress. For political reasons the family had to flee the country in the Mariel boat lift with Arlyn's two older siblings.
A gifted and creative child, at 9 years old, she was cast as Shakespeare's 'Juliet,' later chosen to recite Jose Marti's famous poem 'Cultivo una Rosa Blanca' at a Spanish Heritage Festival and subsequently cast in different roles, none too small, so long as they allowed her the opportunity to continue to express her passion for the arts. Arlyn went on to play different roles in her personal and professional life, including the role of young wife, mother of three kids and entrepreneur.
After graduating from G Holmes Braddock High School, she went on to attend Florida International University to major in business. Simultaneously, she was managing a family bakery with her high school sweetheart turned husband and gave birth to her first child. The young wife and mother at only 19-years-old proved she could handle lots of responsibility. One thing led to another, and she decided to change her major to health care administration, and became the sole owner and administrator of a health care company. But, no matter what life threw at Arlyn, she never abandoned her dream of pursuing a career as an actress.
Even while managing her business, she auditioned and was accepted into the FIU Theatre program, while also being mentored and trained privately by Crystina Wyler, Lori Wyman, Marc Macauley, Marjorie W. Morhaim and Jeanett Hopkins, among others.
When she isn't on set or at an audition, Arlyn loves spending time with her husband, Osvaldo and their three children: Victoria, Justin and Sophia.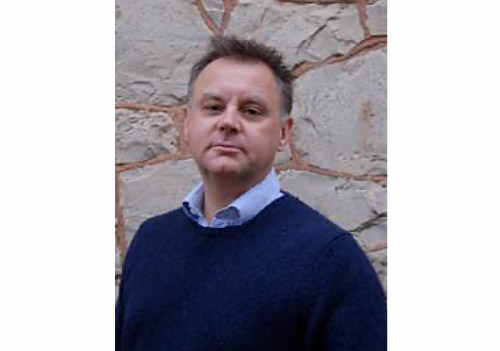 Andrew J. Curtis
Executive Producer, Entertainment Lawyer, UK
Andrew has negotiated with major Hollywood studios, national and international broadcasters, exhibitors (including IMAX) collection agents and completion guarantors. Andrew has developed and produced feature films on his own as Polite Storm and with partners through Mythic International Entertainment. Andrew produced Mythic's first feature, Ironclad which stared Paul Giamatti.

Andrew also produced the Julien Temple film Ibiza: The Silent Movie. Andrew is a board member and shareholder of Chicken House Entertainment Limited, the rights exploitation arm of Chicken House, the acclaimed children's publisher founded by Barry Cunningham OBE, the man who discovered JK Rowling.

From the beginning of his career, Andrew has been directly involved in training and nurturing talent, as a founder member of the New Producers Alliance, and lecturing for various organizations including EAVE, Film Club and the NFTS. An active member of BAFTA since 1995, Andrew currently sits on the Film Committee, the Finance and Audit Committee, the British Short Film and Outstanding British Film Juries. 

He has both chaired and sat on several special BAFTA committees and was a member of BAFTA Council between 2006 and 2010.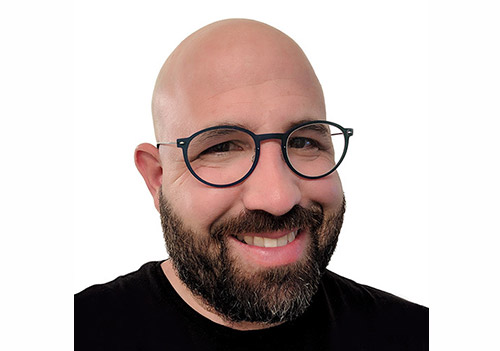 Gianni D'Alerta
Blockchain, Marketing, Technology Consultant
Gianni D'Alerta has been working in technology, branding, and marketing for more than 20 years, beginning his career during the first dot com boom at one of Miami's first ISPs. Gianni's insatiable curiosity drew him to the blockchain industry in 2013, where he was a founding member of Ethereum.
In 2017, D'Alerta worked alongside Ethereum's founder Anthony Di Iorio at Decentral/Jaxx as the Director of Marketing, leading the organization's global branding initiatives.
Earlier in his career, D'Alerta was an early employee of gaming hardware company Alienware – where he created the iconic identity seen by millions today. Today you can find him helping businesses with their NFT and blockchain strategies at NAKA, tinkering with many NFT projects, including assisting the City of Miami, Mayor Suarez, and Venture Miami on blockchain initiatives.
In 2022 he co-founded Miami NFT Week, where more than 5000 people attended a three-day event, more than 250 speakers, and featured speakers Mayor Suarez, Mark Cuban, and Grand Cardone. His passion project is called NFTcuba.ART, where he helps Cuban artists succeed in the NFT industry.
He also co-founded an NFT art advisory called Metavisor. His team represented the 2nd fine artist on the Niftys platform and currently works with several clients helping their NFT Art-related projects. Lastly, Gianni is the co-founder and admin of the NFT community JPEG Morgan which hosts a monthly Proof-of-Steak luncheon and boasts some of the most influential people in the web3 industry as members.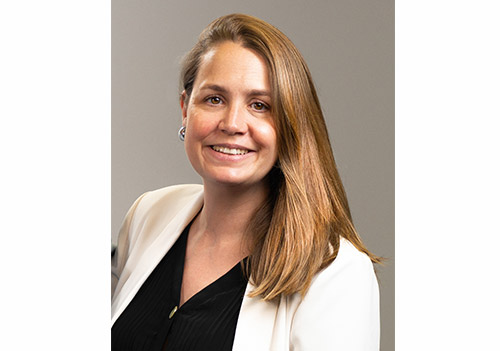 Sara Fernandez- Velasco
CEO of iZen Group and Managing Director at Zebra Producciones
Sara Fernández-Velasco is CEO of the iZen Group, managing as well iZen International, with offices in the United Kigdom. 

Her first experience in the production world was in Endemol France, and after some years working in banking and finance in London and a very interesting production experience in China, she joined her family-owned Zebra Producciones in 2011 to take care of Business Development and International. 

She has since then developed her profesional career in Zebra and iZen, having not only managed the company and its international expansion in the past 7 years, but also produced and overseen production of numerous renowned scripted and non-scripted titles, such as the series El Cid (Amazon Prime Video), Gala Inocente (TVE), and over 1000 episodes of daily series Centro Médico (TVE). 

She is currently also part of the executive production of the first reality show for Netflix in Spain called Insiders.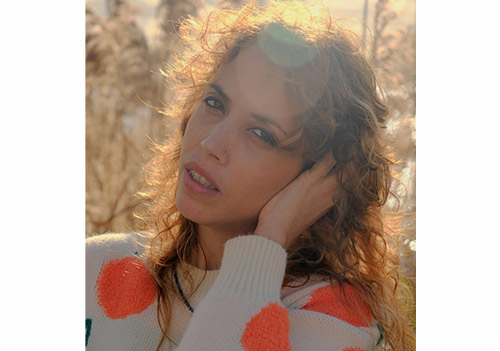 Carla Forte
Carla Forte was born in Caracas, Venezuela and lives and works in Miami, Florida. Forte established herself as an interdisciplinary artist incorporating film, dance and performance through different media, focusing on the emotions as a starting point. She is the co-founder and film director of the Bistoury Physical Theatre and Film. Her feature films and experimental pieces have been screened at prominent film festivals and galleries such as: "75 Festival Internazionale del Cinema di Salerno'' Salerno-Italy (2021); "The University Galleries of Florida Atlantic University" Boca Raton-Florida (2021); "CICA Museum" Gyeonggi-do- South Korea (2021); "16 SANFIC Santiago Festival Internacional de Cine Chile" (2021); "62 Rochester International Film Festival'' (2020); "37 Miami Film Festival'' Miami- Florida (2020); "41st Atlanta Film Festival'' Atlanta- Georgia (2017); "Les Instants Vidéo" Marseille- France (2014), among others. Her works have been acquired by Gravitas Adventures, South Florida PBS and Troma Entertainment. Forte has won commissions, awards and artistic residencies from prestigious programs such as: South Florida Cultural Consortium Miami- Florida (2021); Knight Arts Challenge Miami- Florida (2019); En Residencia Koubek Center Miami- Florida (2019) and Berlinale Talent Berlin-Germany (2017).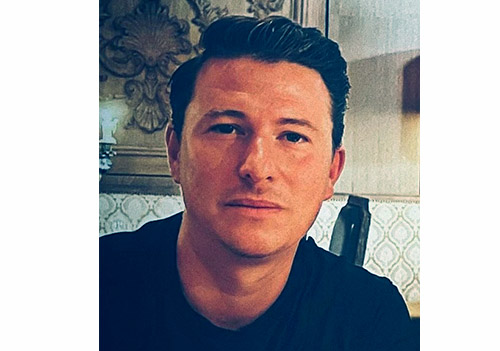 Jose Daniel Freixas
Producer/Director, Ancestor Group
Jose Daniel Freixas is a Cuban-American filmmaker from Miami, Florida – known for bringing stories of his city and culture to life.
Freixas co-wrote and produced his first feature film Magic City Memoirs, a coming of age story about three best friends juggling their lives, family, love, and futures during senior year of high school in Miami. Magic City Memoirs which was executive produced by Academy Award nominated actor Andy Garcia, went on to win awards at several film festivals, and was eventually optioned to FOX for a scripted television series.
Freixas' next feature film, Vandal, is the story of the young leader of an infamous Miami graffiti crew, who comes of age while dealing with loss, love, and a street war with a longtime rival. Freixas, a graffiti artist in his own right since the age of 10, put his first hand experience in the world of graffiti to good use directing, producing, and co-writing the film which is also executive produced by graffiti legend Kelly "Risk" Graval. Vandal, which stars a dynamic young Latin cast of Daniel Zovatto, Otmara Marrero, and Juan Pablo Raba was recently nominated for an HCA TV Award for Best Cable/Streaming Live Action Film by the Hollywood Critics Association.
Freixas has several other film and television projects in development such as an adaption of The Corporation: An Epic Story of the Cuban Underworld by NY Times bestselling author T.J. English which tells the explosive true story of the Cuban Mafia in America. The Corporation was the subject of a highly-publicized bidding war in 2016. Freixas is producing the film with Academy Award winning actor Leonardo DiCaprio, his company Appian Way, and will star Academy Award winning actor Benicio Del Toro.
Freixas is currently working on TJ English's next book The Last Kilo: Willie Falcon and the Cocaine Era that Seduced America which tells the story of Augusto "Willie" Falcon, who along with partner Sal Magluta and a crew known as "Los Muchachos," became the biggest cocaine smugglers in American history, smuggling over $20 Billion in a two-decade run. Based on exclusive interviews with Falcon, who after serving a 27-year prison term, was deported, The Last Kilo tells the story of Los Muchachos from the inside, by the man at the top, for the first time ever.
Based in Miami, Freixas focuses on developing, producing, and financing film, television, intellectual property, and other ventures that spotlight the Latin & Hispanic experience, via his holding company Ancestor Group.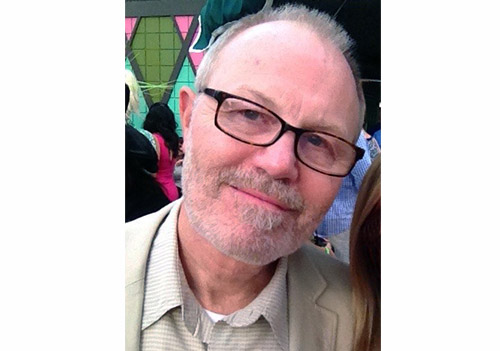 Tim Galvin
Tim trained as a stage designer and worked in New York theatre before moving into film. He has served as the Production Designer, Art Director or Set Designer for more than forty five feature films or television shows.
Tim's film production designs include David Mamet's mystery "The Spanish Prisoner", Josh Klausner's thriller "The 4th Floor", Mills Goodloe's golf drama "A Gentleman's Game", Patrick Swayze's love story "One Last Dance", Wayne Beach's crime puzzle "Slow Burn", Zev Berman's true- horror thriller "Borderland", Tim Chambers' basketball comedy "The Mighty Macs", Mans Marlind & Bjorn Stein's Appalachian mystery-thriller "6 Souls", Lee Daniels' epic family drama "The Butler", Peter Farrelly's tale of an unlikely friendship "Green Book" and his Vietnam War adventure comedy "The Greatest Beer Run Ever".
Tim also designed the television drama series or pilots of "Hack" and "Trooper" for CBS, "Kidnapped", "Parenthood" and "Prime Suspect" for NBC, "The Following" for FOX, "Bloodline" for Netflix, "Divorce" for HBO and "Genius: Aretha" for Nat Geo. "Bad Monkey" for Apple is next.
Tim's Art Direction efforts include "Beloved", "Sleepers", "Quiz Show", "A League Of Their Own", "Philadelphia" and "The Silence Of The Lambs".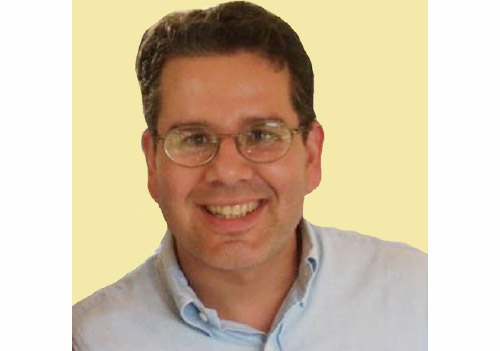 Joe Garcia
Writer, Producer, New Voyage Productions.
Who am I?
Comic, producer, writer, recovering blogger, gateway Hispanic, husband, dad, and insomniac to the stars.

Comedian, Producer, and (while we're at it) Writer
Prior to focusing exclusively on television and film writing, I'd been a regular on the Miami comedy scene (in both Spanish and English) where I've been a host and featured comic at Saladrigas Gallery, John Martin's, The (Miami) Biltmore, and a special guest at the Cibo's Back Room. I've MCed and performed on multiple independent showcases and mics throughout Florida, Latin America, and Spain. Because they flew me there.

I've been featured on variety showcases such as It'll Be Fun, They Said. I've been a regular panelist on multiple Writer panels at the Miami Media & Film Market; on the independent comedy storytelling showcase Se Habla Inglés, and have also featured in sketch comedies such as Miami Defense League and The Cuban News Agency. I am also a frequent guest on Screen Heat Miami podcast.

Simultaneously escaping the dreaded "honey do list" and building up an arsenal during this pandemic, I have created/written multiple pilots (Call Me Al -- one of five winners of the FilmLondon Pitch Competition -- Triangulated, Lost Keys, and Wings of Denial just to mention a few) and features, including some (All Access, The Poacher) which are intentionally not funny. Because I have a black belt in playing nice with others, I've also co-created/co-written several more (For example, The Republic of Texas and The Woods, with Karen Hall, and Dad Overboard with Miriam Trogdon). There are also a couple more you'd love, but I can't talk about yet.

I'm a member of MENSA, although I probably owe some back dues. Finally, I am a certified, weapons-grade 17th Level Ninja Master at research.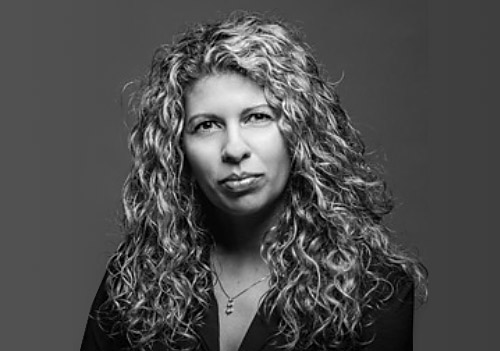 Brenda Gilbert
President and Co-Founder of BRON.
Brenda Gilbert is the President of BRON Media Corp, a company she co-founded and leads with her husband, Aaron L. Gilbert.  BRON Media Corp. is the parent company to operating units BRON Studios, BRON Releasing, BRON Digital, and BRON Ventures (holds an interest in a portfolio of 10 content companies). The BRON group of companies are industry leaders in production, finance and the sales and marketing of film, series television and animation. 

  Brenda has a special focus on BRON's non-scripted arm BRON Life and is currently an Executive Producer on several projects. Over her 20+ years in the media space, Brenda has produced, or executive produced more than two-dozen projects, including the animated film The Willoughbys, which premiered on Netflix in 2020.

   Founded in 2010, BRON has been behind more than 100 productions and is proud to have been part of 32 Academy Award nominations and 6 Academy Award wins for the films Fences, Joker, Bombshell, Roman J. Israel Esq., and Judas and The Black Messiah.

  In addition to her role on BRON's Board of Directors, Brenda sits on the board of Film Independent, she was the track chair for mentoring initiatives with Woman in Animation, is an Advisor to the Vancouver Film School and La Salle College, plus volunteers time with Vancouver Community College.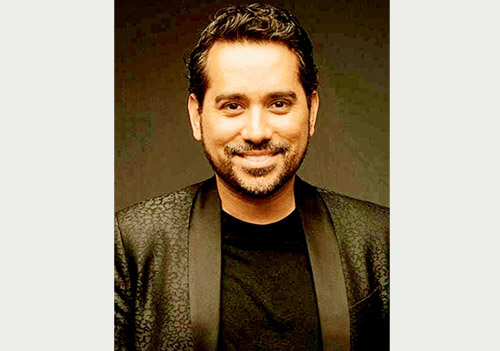 Marco Giron
Film and Entertainment Commissioner, Miami-Dade County Office of Film and Entertainment
Commissioner Giron has more than 15 years of experience in film and TV production, public media, and government administration. Since his appointment, he has focused on bolstering Miami-Dade County's Film and Entertainment sectors and advancing an economy that works for all Miami-Dade residents via the creative sector.
As the Chief of Film and Entertainment for Miami-Dade, he oversees governmental interactions with some 200 production companies; numerous sound stages and recording studios; three Spanish-language production facilities; and a multitude of businesses supportive or adjacent to the motion picture, TV, video, digital and still photography industries.
Commissioner Giron has led the economic recovery of the County's creative industries. Under his leadership, television and film production has made a strong return within the first quarter of 2022. In addition, he has worked closely with other agencies to foster a better understanding of the current industry landscape.
Aside from managing the Miami-Dade's Film Commission Office — which offers a one-stop permitting system for projects filmed in the county and its many municipalities — Giron's office also oversees the use a film incentive program to lure projects to the county for the purpose of economic development.
Marco is an award-winning public relations professional with extensive communications, film, and entertainment industry credentials. As a former talent manager, he has negotiated contracts with major productions, managed brand development, talent acquisitions and a large array of celebrity client portfolios.
With extensive government experiences, he has served as a director and legislative advisor for two of Florida's largest municipalities, the City of Miami and the City of Doral. These significant roles in government public administration have garnered him a reputation as a trusted and reliable advocate for the film and entertainment industry.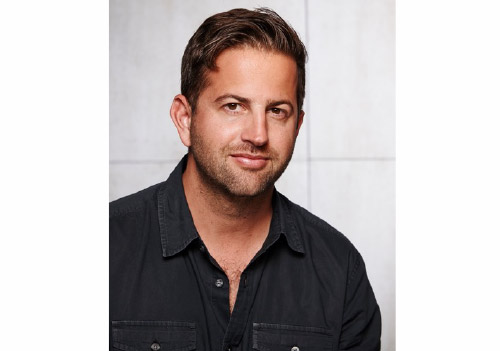 Carlos V. Gutierrez
Carlos V. Gutierrez is a film and television director whose work has won numerous awards, including the prestigious Emmy Award, and has been featured on HBO and Showtime. In the commercial world, Carlos is a highly sought after director who works on national campaigns for Turbo Tax, Princess Cruises, Exxon / Mobil, Chevy and numerous others. His commercial work for clients includes a Super Bowl commercial and PSA's that have won international recognition. Born and raised in Miami, Carlos V. Gutierrez did his undergraduate studies at Tufts University, where his honors thesis project, a documentary entitled JOURNEY INTO EXILE, garnered numerous awards in the festival circuits, including the NY Independent Film Festival and the World Fest Houston.
After Tufts, Carlos was awarded a Graduate Fellowship to New York University's prestigious Master's Film Program. During his time at NYU, he won the DGA Student Film Awards as Best Latino Filmmaker for his short film SLEIGHT OF HAND, which was an official selection at the Palm Springs Film Festival and won several awards at the First Run Film Festival in New York City. He was also awarded the Grand Prize in the HBO Latino Film Festival Short Film Contest that resulted in his HBO short, LECHON, which was an official selection at the Slamdance Film Festival. Both LECHON and SLEIGHT OF HAND were purchased and aired by the Sí TV network. SLEIGHT OF HAND was also sold nationally in the U.S. with the Sony Playstation (PSP) in a short film compilation titled: ShortsPlay. While still a student at NYU, Carlos' commercial, TYPECASTING was awarded an Emmy for Best PSA.
Carlos' NYU thesis film, WET FOOT/DRY FOOT, was nominated for the Student Academy Awards by the AMPTP, and was also selected as winner of the Showtime Network's Latino Filmmakers Showcase. Carlos' follow-up film ESCONDIDO was produced by Showtime, premiered on the Showtime Networks. His feature screenplay BLACK & BLUE, was named one of three finalists in the FADE IN Awards for Best Feature Screenplay. Carlos' screenplay SELF STORAGE was runner-up in the BREAKING WALLS Screenplay Contest. His recent short films include VINO TINTO, which won the In Focus Award at the Miami International Film Festival, and MIAMI BEACH, a promotional film for Bacardi & SLS Hotels.
Carlos' feature film thriller LOCKED IN (starring Mena Suvari & Jeff Fahey) will be released theatrically. He is set to film his next thriller OPEN HOUSE, which he wrote & directed, in 2021.
In addition, Mr. Gutierrez is also a published poet having twice received the Editor's Choice Award from The International Library of Poetry.
He is represented by attorney Jill Smith of Kleinberge, Lange, Cuddy & Carlo.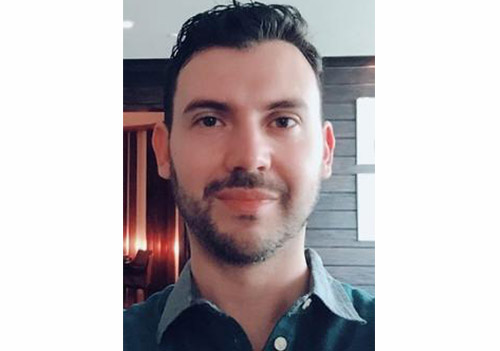 Edino Israel
Co-founder and Executive Creative, iKartoons, EP, Goldenbird Films.
For the past 20 years, he has worked in the animation character market as a content creator, producer, director, storyboard artist, concept art, and character designer on projects for Disney, Cartoon Network, and as Metegol (2013). As Director he worked on Juaco vs Paco (CN), Froui (Froxa), Catalina La Catrina: Special Day of the Dead (Televisa- Univision- Blim). Currently, he is directing two animated pilots for Paramount.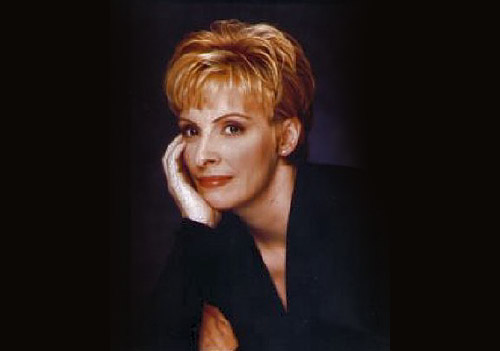 Karen Hall
Writer, Producer, New Voyage Productions .
Karen Hall graduated with a Bachelor's in English from the College of William & Mary with a concentration in playwriting. After impressing Alan Alda with her talent, she got her first job: a freelance assignment on "M*A*S*H." This led to her being brought on staff (as the first and only female writer) for "M*A*S*H," which the Writers Guild of America has ranked it as the fifth best-written TV series ever and which TV Guide has ranked it as the eighth greatest television show of all time.
She was also one of the writers of the final episode ("Goodbye, Farewell, and Amen") which to this day remains the most watched television show in American history, both in ratings and share. Among her many credits as a screenwriter, producer and showrunner are M*A*S*H, Hill Street Blues, Moonlighting, Northern Exposure, Quantum Leap, I'll Fly Away, Roseanne, Grace Under Fire, Judging Amy, The Glades, Brotherhood, and The Good Wife along with such TV movies as Toughlove, The Betty Ford Story and the mini-series The Women of Brewster Place.
She has received 6 Emmy nominations, 7 Writer's Guild of America Awards nominations and has won the Writer's Guild of America Award for her work on Hill Street Blues, as well as the Women in Film Luminas Award, the Humanitas Award, and is a juror for the Peabody Awards. She has taught screenwriting at Appalachian State University and the University of Georgia. She is currently teaching screenwriting in the MFA program at Regent University, and is writing a book for Ignatius Press called The Sound of Silence, which is a memoir of her friendship with renowned Jesuit biblical scholar Fr. Paul Mankowski, SJ. She has received 6 Emmy nominations, 7 Writer's Guild of America Awards nominations and has won the Writer's Guild of America Award for her work on Hill Street Blues, as well as the Women in Film Luminas Award, the Humanitas Award, and is a juror for the Peabody Awards. She has taught screenwriting at Appalachian State University and the University of Georgia. She is currently teaching screenwriting in the MFA program at Regent University, and is writing a book for Ignatius Press called The Sound of Silence, which is a memoir of her friendship with renowned Jesuit biblical scholar Fr. Paul Mankowski, SJ.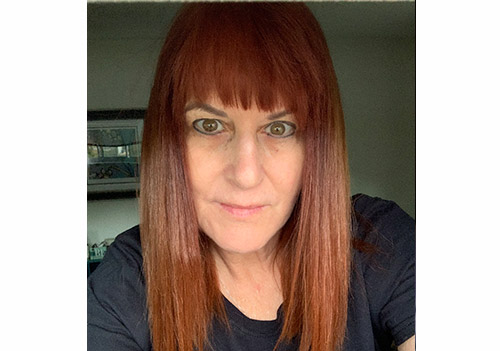 Sandy Lighterman
Broward County Film Commissioner
Sandy Lighterman is Broward County's Film Commissioner. Under her purview is Broward County's Film Commission. Ms. Lighterman is responsible for the growth and development of the film, television, music, digital media, commercial advertising and still photography industry in Broward County. She oversees office's staff in providing location and logistic assistance, government liaison, municipalities' liaison, production information and referral sources to the filmproduction industry. Additionally, for many years Ms. Lighterman has been the Legislative lead for the State-wide non-profit organization, Film Florida. And currently she is Film Florida's Vice President. Ms. Lighterman has served as a judge for various Film Festivals Ms. Lighterman has received the Advocacy awards from the Miami Urban Music and Film Festival, Miami Media and Film Market and Miami Beach Arts Council for her work supporting the industry. Ms. Lighterman has served on Advisory Boards for several educational organizations that support teaching a film cirriculum to tunderserved communities.
In January 2022, Sandy Lighterman joined the the Broward Film Commission which is within the County's Office of Economic and Small Business Development. Prior to that she spent 14 years as the Miami-Dade County Film & Entertainment Commissioner. Prior to joining Miami-Dade County, Ms. Lighterman enjoyed a successful 25+ year career as a film and Television producer. Ms. Lighterman brings a wealth of industry experience to her position from producing 200+ music videos and TV commercials, as well as, television series and independent films. In 2007, she retired from her production career in order to stay closer to home and her children. Ms. Lighterman holds a bachelor's degree in Mass Communications and Film from the University of Miami.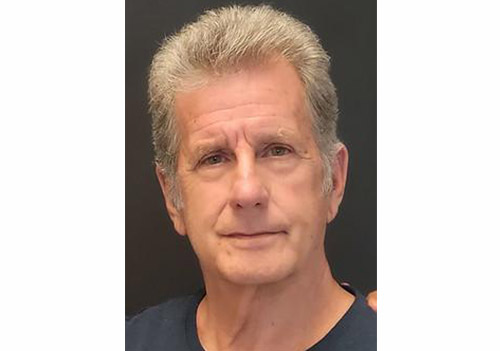 Peter Lopez
Co-founder and CFO, Goldenbird Films, iKartoons.
Peter Lopez is an Emmy Award winning Executive with over 30 years' experience in Broadcasting, Cable, and Digital television. While at Telemundo he created over 20 News and Entertaining programs, most notable was Sin Fronteras, an Award-winning News magazine show that ran on Prime Time on Telemundo Network for 6 Years. Part of his career at Telemundo was to create Alliances with broadcasters throughout Latin America, some of those alliances were with Caracol in Colombia, Globo in Brazil, TV Azteca in Mexico, RCTV in Venezuela among others.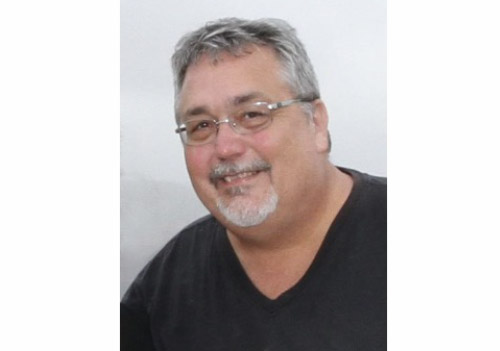 Dean Lyon
Dean is a world-renowned visual effects creator and computer graphics innovator with 35+ years' experience in collaborating with cutting edge directors, motion picture studios, production companies, post-production facilities and technology developers throughout the world.
He is passionate about the creative use of technology to transform the art of visual storytelling and is regarded as a futurist by colleagues within the industry. Dean's career has included roles as CEO, Creative Director, VFX Supervisor, Producer, Inventor and Serial Entrepreneur, working in diverse areas as feature films, television, music videos, commercials, interactive TV, computer games, theme park attractions, VR/AR/MR, Holograms and Beyond!
He has contributed to hundreds of international television commercials and over 50 feature films including 'Armageddon', 'Independence Day', 'Air Force One' and the 'Lord of the Rings' trilogy. Dean was a pioneer in developing computer graphics for film and television. He co-invented the Colorgraphics DP Max - the first real-time paint and 2D/3D compositing system that delivered unsurpassed quality and capability to editors and artists.
In 2000, at the peak of his Hollywood career, Dean journeyed to New Zealand and led the startup of Oktobor, a world-class award-winning creative and talent-centric visual effects and animation company that gained global recognition servicing ad agencies, film production companies and studios.
His next start-up, "Studio of the Future" allowed Dean to define his next-generation approach for visual effects and computer graphics production.
He was recruited to define the future for da Vinci Systems, where he was instrumental in developing a 3D computer graphics finishing system utilizing supercomputing processing that made the completion of 'Avatar' and dozens of other 3D feature films possible.
Dean then launched an innovative Florida based company in 2012 - Splinter Studios. Splinter Studios has been involved in ongoing research and development to streamline visual effects-led content production through disruptive technological integration with the all-important creative process.
His latest projects have relied on his ability to creatively apply the latest technological approaches to virtual events and virtual worlds to assist industries that have been hindered by the global pandemic.
During the pandemic, Dean helped launch Ada Animation in Nairobi, Kenya. In order to identify talent, he also helped to develop the Ada Animation BootCamp bringing international mentors to train mentees virtually. Ada Animation now has offices in several African nations and the UK.
Dean is now working on Simba VFX Studios, his vision of the future that is one step beyond the current trend of LED-wall studios and Virtual Production.
He has been an active member of both SMPTE and ACM/SIGGRAPH since 1984. He was elected to the Visual Effects Society in recognition of his VFX Supervisor roles on "Without a Paddle," "Spooked", "Bogeyman" and the "Lord of the Rings" trilogy.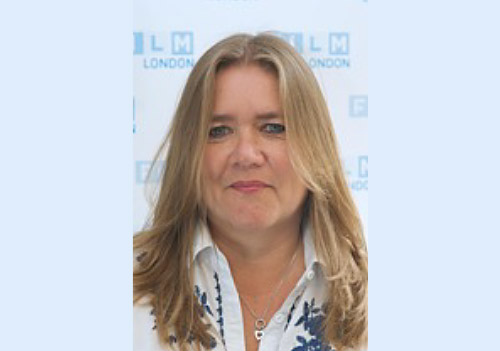 Helena Mackenzie
Head of Inward Investment & Business Development at Film London
Helena's film career has crossed many paths including domestic theatrical distribution, international sales and film production.

Helena is currently the Head of Inward Investment & Business Development at Film London. She runs a busy department which includes the delivery of key industry events such as the London Screenings an annual 4 day showcase of independent British films, the Film London Production Finance Market, helping producers to raise part of the finance for their feature film productions and UPstream a discovery event of new IP for adaptation to film & TV drama.

She originates in & outbound bespoke programmes to encourage and help facilitate international co-productions and collaborations with London based producers. She is responsible for promoting the capital as a world class filming destination and a creative hub for emerging and established talent and is currently working to deliver new film & TV studios to be built in London.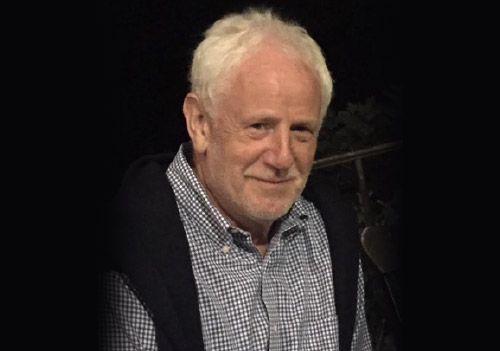 Stewart Mackinnon
Scottish film and television producer, founder and CEO of UK based Circle Pictures.
Creator and Independent Producer of numerous award winning movies and long form drama series including: The Man In The High Castle a 40 hour long Amazon series which has become the cornerstone of the streaming network's line-up, winner of two Primetime Emmy's and many other awards. Quartet Dustin Hoffman's directorial debut and Golden Globe nominee, starring Maggie Smith, The Invisible Woman Oscar nominated, starring and directed by Ralph Fiennes, the Emmy Award winning Peter and Wendy starring Stanley Tucci. The Miners winner of the Grierson Award, This Little Life BAFTA nominated and winner of the Dennis Potter, BANFF and RTS awards and Saboteurs the Prix Italia winning series.
Stewart studied at the Edinburgh College of Art and Royal College of Art in London and after graduating regularly contributed illustrations for The Times, Sunday Times, Oz, Nova, Time Out, , Spare Rib, Ambit and Management Today amongst many others. He also produced the artwork for the British TV movie The War Game and designs for the Royal Shakespeare Company. His work was featured in the Radical Illustrators magazine published by the Association of Illustrators in which co-editor George Snow singled out Mackinnon as "perhaps the greatest single influence on today's Radical Illustrators."
After being awarded a DAAD scholarship for his film Border Crossing he spent a year in Berlin before returning to the UK where he founded Trade Films which produced films and television such as The Miners' Campaign, Woodbine Place and Grierson Award winner, When the Dog Bites.
He was closely involved in devising the Workshop Declaration in partnership with Channel 4. The Workshops worked with their local communities, women's organisations and ethnic minority communities. So began a decade of experiment with progressive and aesthetically avant-garde documentaries and dramas screened on British television, which continued until 1990.
Stewart set up the Northern Film and Television Archive in the late 1990s and some years later co-founded the Northern Screen Commission with Sir Peter Carr, and Media Training Centre which provided courses for deaf students which was the first of its kind in the world.
In 2005 he founded Headline Pictures with the Head of BBC drama Mark Shivas and after delivering the fourth and final season of Man in the High Castle in 2020 founded Circle Pictures with US based Jere Sulivan with the aim of producing world class drama which explores the pressing issues of our times.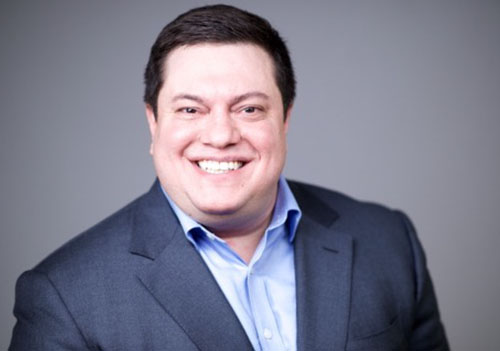 Francois Martin
Francois Martin is currently a Business Development Associate at Vertical Entertainment, a global independent film distribution company. Vertical's impressive library includes titles such as CAPONE, Miami's own REEFA and CRITICAL THINKING along with recent new releases ALICE and LAST SEEN ALIVE.
From 2018-2020, he worked for Aviron Pictures as Executive Vice President, Media Strategy and Content Distribution. Aviron Pictures was an American distribution company involved with THE STRANGERS: PREY AT NIGHT, SERENITY and AFTER.
Prior to Aviron, Francois was a senior theatrical marketing and content sales executive at The Weinstein Company and Miramax Films. He led theatrical marketing strategy and awards media campaigns on WIND RIVER, LION, SOUTHPAW, WOMAN IN GOLD, INGLORIOUS BASTARDS and THE KING'S SPEECH.
Francois has also overseen media, integrated promotions and marketing operations on KILL BILL, CHICAGO, SPY KIDS, SCARY MOVIE, Lee Daniel's THE BUTLER, DJANGO UNCHAINED, PADDINGTON and SILVER LININGS PLAYBOOK.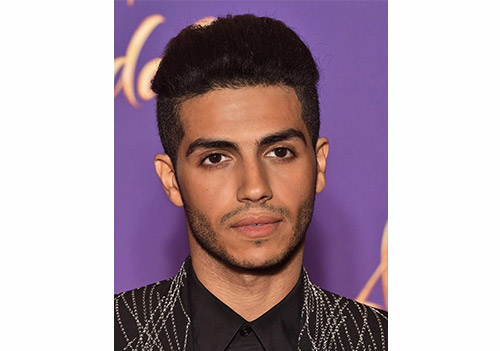 Mena Massoud
Mena Massoud is an actor, author and entrepreneur of Egyptian heritage. He studied Neuroscience at the University of Toronto and graduated with a BFA from Ryerson University.
After working in the restaurant industry, he founded his company Evolving Vegan, and published his first book. Mena is best known for his international billion-dollar success of Aladdin. His most recent film, The Royal Treatment, was the number one film in the world on Netflix.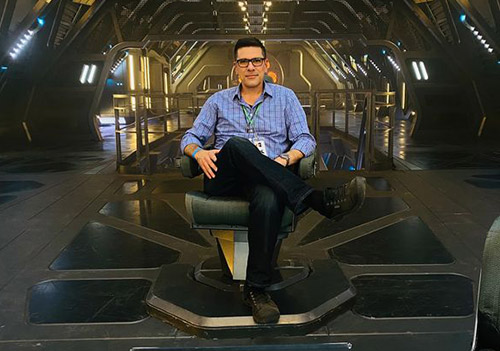 Joe Menendez
Director, Producer, Writer
Director-Producer-Writer Joe Menendez is a multi-genre veteran of drama, action, horror, Sci-Fi, comedy, family and rom-com. Menendez has directed over 115 hours of television, written a handful of teleplays, produced several TV series and films, and has directed nine feature films and TV movies so far.

Menendez directed a block of episodes for the second season of STAR TREK: PICARD for Paramount Plus. Joe Menendez is also the Co-Executive Producer/Director on The CW's reboot of KUNG FU, which is being produced by Warner Brothers Television and Berlanti, for which he's directed multiples. This marks the third time Menendez has been the P/D on a series.

Additionally, Menendez has directed multiple episodes of the one-hour drama FROM DUSK TILL DAWN: The Series for Robert Rodriguez and his El Rey Network and Netflix, including the final two episodes of the series.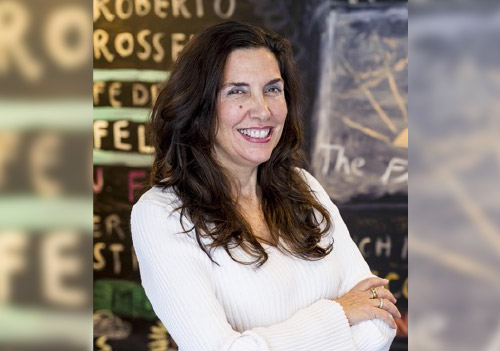 Patricia Motilla Bonías
Partner at Andersen independent tax and legal firm.
Patricia Motilla Bonías; Partner at Andersen and Head of Culture, Sports and Entertainment. She is also a European leader of Andersen's Media team.
Patricia Motilla has a degree in Law; A Masters in Business Legal Advice from IE, a Masters in Tax Advice from CEF, a Masters from the course on taxation of financial operations organized by the Madrid Stock Exchange. She is also a regular speaker at specialised conferences in Audiovisual.
At the same time, Patricia is a lecturer of master classes of Media's Master at the most prestigious Spanish Universities.
Patricia is highly specialized in advising companies in the audiovisual sectors; cinema, theater and live shows. She is involved with projects from the production and financing phase until its completion.
Her financial background has allowed her to specialize in structuring financial products with tax profitability based on underlying assets such as Audiovisual Works and Performing Arts.
In addition, she has extensive experience in financing and taxing audiovisual projects, both national and international, and with foreign platforms, both in fiction and animation.  
She has been a member of the Spain India Foundation Board which has allowed her to have a wide knowledge of the audiovisual production in Bollywood.Previously Patricia worked at KPMG, PwC and Cuatrecasas.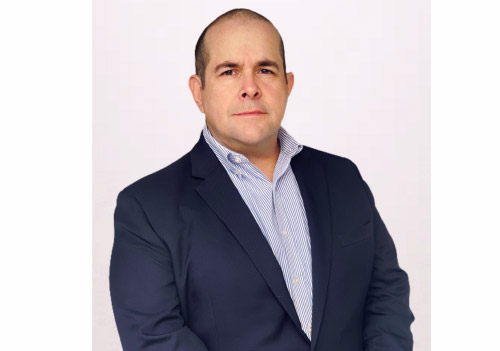 Sergio Pizzolante
President and Partner, Secuoya Studios Commercial & Distribution.
SERGIO PIZZOLANTE is a media executive with extensive experience running pan- regional TV networks as well as developing, producing, and distributing high quality film and TV projects. As of April 2022, he serves as President and partner of Secuoya Studios Commercial & Distribution, a joint venture with Secuoya Studios, Spain's biggest production company, with 160,000 sq. ft. of soundstages in Madrid and more than 35 projects in development and production, including "Las Aventuras de Zorro" the first ever high budget Spanish version of the most famous superhero. He is also managing partner of CTMOBS, a premium content US Hub that specializes in Latin themed projects that intersect A+ talent as well as creative and producing partners to compete in the global content arena. In this new role with Secuoya, Pizzolante aims to build an excellent pre-sales capability to license international distribution windows and thus prefinance own-IP productions; maximize returns on all Secuoya Studios' IPs through subsequent international sales; bolster Secuoya Studios as a focus for attracting new global IPs.
In early 2016, he launched CTMOBS, with the auspices of Creative Artists Agency (CAA), and the company focuses on talent driven IP, creative packaging and helping A+ List Latin talent reach global audiences regardless of language. To achieve positioning in the global arena, he decided to use his extensive network of connections in the areas of film, TV, music and sports to leverage the massive impact of Latin stars in music and sports. Some of his projects include serving as Executive Producer of Netflix's premium series "Nicky Jam: El Ganador;" YouTube Original's smash documentary, "Maluma: Lo que Fuí, Lo Que Soy, Lo Que Seré;" as well as multiple projects in development where he serves as Producer and Executive Producer. Current projects highlights include "Las Aventuras de Zorro" in association with Secuoya Studios and NoStatusQuo, Andy Kaplan and Zorro Productions Inc, "Ruben Blades, The Series" for Amazon Prime in association with Paramount+, "La Isla," the first ever premium series to be shot on Easter Island set for filming in Q4 2021, as well as other series in development with Jessy Terrero, Starz, Sony Pictures, Vix+, Pantelion, 11:11, PantaYa, Amazon Studios and Netflix. From 2008 to 2016, Pizzolante was the Executive Vice President & General Manager for E! Networks Latin America & Brazil, where he managed a premium version of this NBCUniversal TV asset and created local versions of its most iconic brands from Fashion Police Mexico to local versions of The Soup in Colombia, Brazil, Argentina, Mexico & Venezuela. A main focus for this network was its highly digital presence where it represented in excess of 47% of E! Entertainment global social media fan base, and by 2015 had grown into an audience of 60MM monthly visitors (14MM uniques) across all social media platforms.
Prior to joining E! he worked from 1997 to 2008 for Sony Pictures Latin America serving as Vice President & General Manager for their Pan Latin networks including Sony Entertainment Television, AXN & Animax/Sony Spin and was responsible for key areas of business, particularly programming, marketing, sales & networks operations. He oversaw thousands of hours of original and licensed programming for LATAM in scripted and unscripted, managing relations with all major and independent Hollywood studios and business relation with strategic partners.
Sergio is a native of Caracas, Venezuela and is married to singer and songwriter Mariana Vega— winner of the 2014 Best New Artist at the Latin Grammys—and has four children.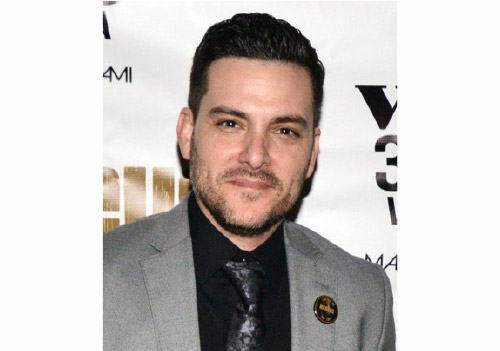 J. R. Poli
Producer, Director & Writer.
J.R. Poli is a Producer, Director and Writer. He has been involved with the film and television industry for over twenty years. He began his career working on hit films such as "Marley and Me", "Miami Vice" and "Out of Time".

J.R. recently won several film festival awards including Best Film, Best Directing and Best Screenplay for his feature film MARCUS,which derived from his award-winning short film of the same name. The film sets to be released in 2022. JR is currently in pre-production for his next feature film as well as a television series.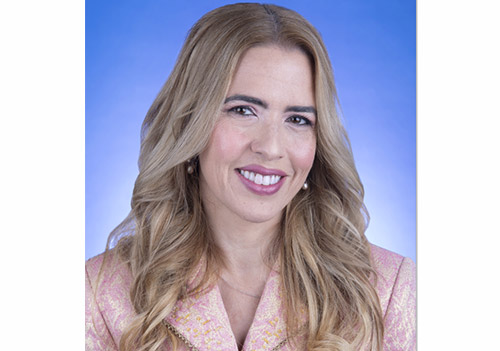 Raquel Regalado
Miami Dade County Commissioner- District 7
Raquel Regalado is the first Miami-born Hispanic woman elected to the Miami-Dade County Commission. Her entire career reflects a deep commitment to the people and issues that make Miami a place like no other.
As a community leader, she is most known for her strong advocacy for disabled children and adults, housing, seniors, fixing school facilities and transportation.
Ms. Regalado is admitted to practice law in Florida state courts and in the United States District Court for the Southern District of Florida. As a litigator, she has focused on corporate litigation, real estate, asset valuation and intellectual property.
Since 2008, Ms. Regalado has hosted several radio and television programs in Spanish that focus on informing listeners about local politics, public housing, immigration and social services. These include a daily program on La Poderosa 670 AM, from 2008 to 2018, and Esta Semana con Raquel, a weekly television show that aired throughout Florida from 2008 to 2017. Currently, Ms. Regalado co-hosts Hoy por Hoy on Radio Caracol 1260 AM and contributes editorials for Community Newspapers and El Diario de la Américas.
Ms. Regalado's first foray into elected office was inspired by her two children, both on the autism spectrum. In 2010, dissatisfied with public education options for children with disabilities, she ran for and was elected to the Miami-Dade County Public School Board (M-DCPS) representing District 6. In her 6 years on the 9-member School Board, she championed programs and services for special needs children and adults, as well as the district's technology needs and became the face of a successful bond initiative to invest in updating and building public schools throughout Miami-Dade County.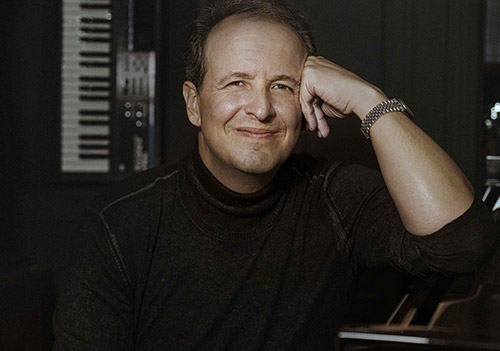 Julio Reyes Copello
Founder, Abbey Road Institute, Producer, Pianist, Arranger, Composer.
With a combined eleven GRAMMY and Latin GRAMMY awards, 41 nominations (including four for Producer of the Year), 15 Billboard chart-topping songs, and more than 10 ASCAP awards, it is clear that Julio Reyes Copello has sent numerous shockwaves through the Latin music industry. For more than twenty years, he has had the opportunity to write, record, and produce songs and albums for a slew of renowned international artists, from Jennifer Lopez to Marc Anthony, Ricky Martin to Natasha Bediingfield, Nelly Furtado to Il Divo, Alejandro Sanz, Laura Pausini, David Bisbal, and Alessia Cara.
Aside from that, Copello has also found the time to compose, arrange, and record the soundtrack for acclaimed VR experience Mars 2030, in conjunction with Nasa, Fusion, and N-Vidia; conduct the London Symphony Orchestra twice; arrange and produce the music for Koati, an eco-friendly animation film; and writing the soundtrack for American TV series Hawthorne, produced by Jada Pinkett and Will Smith.
In September 2021, Copello expanded his private studio, Miami Art House, and established the Art House Academy. Boasting the distinction of being the very first Abbey Road Institute in America, it consists of an innovative educational model for 16 talented artists, producers, and engineers to learn the ins and outs of their craft like never before. On June 23rd, 2021, the first batch of graduates from the Academy were unveiled to the public in an introductory concert, arranged with Universal Music Latino.
For decades, Copello's sterling work as producer, composer, teacher, engineer, and independent label owner has had a tremendous impact on the industry he knows and loves.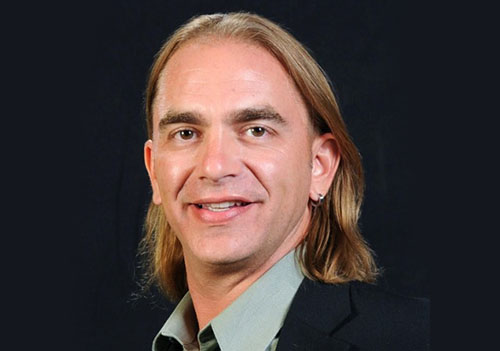 Andy Schefter
Sentient Pictures International.
Andy Schefter has been working in film production as a Producer, Line Producer, Production Manager and Assistant Director for twenty-five years. Andy's work includes numerous commercials, music videos, motion pictures and television. Andy is also the former Head of Production for Social Capital Films.
Andy's past motion picture and television work include Bully, Empire, Vendetta, Chapter Zero, The Last Marshal, Landfall, Suicide Blonde, Finding Joy and Plastic as well as a number of others.
Some of the musical artists Andy has worked with in the past include Lenny Kravitz, Jennifer Lopez, R. Kelly, 50 Cent and G-Unit, Wyclef, Madonna and Pharrell, Trey Songz and Nicki Minaj, Gloria Estefan, Iggy Pop, Trick Daddy, T.I., Young Jeezy, Craig David, Akon, Enrique Iglesias.
Andy has done well over a hundred commercials for a wide range of clients including Volkswagen, Infiniti, Nike, Converse, Disney, Time Warner, Sprint, Victoria's Secret, Macy's, Target, Sean John, Diesel, Pepsi, Gatorade, Malibu Rum, Kellogg's, Pringles, Baskin-Robinns, Kodak, Mattel, DeBeers, Chase Manhattan and many, many others.
Numerous independent filmmakers as well as Viacom and Sony Pictures have utilized the feature film development services Andy set up in 2000, MovieBudget, for their film's breakdowns, schedules, budgets and or business plans.
Andy served on the Executive Board of Film Florida and was a founding Board Member of the Florida Film Production Coalition. He is a founder and Co-Chair of Cinevisun and is on the Professional Advisory Committee for Miami International University of Art and Design. Andy previously served on the Board of Directors of the South Beach Film Festival for six years and was its director for three. Also, Andy teaches a graduate level Motion Picture Production Management class at the University of Miami. He has sat on panels for NYIFF, MIFF, MSFF, BIFF, NALIP, KU, IFP and FilmGate. Sometimes he sleeps.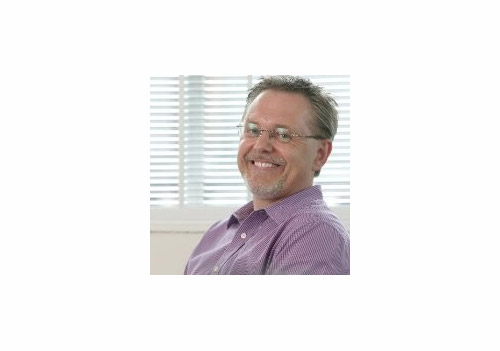 Julian Scott
Animation Consultant, Film London
Julian Scott is a BAFTA nominated Executive Producer. He has been developing, financing and co-producing television in the international arena for over 20 years.

Working his way up through the production ranks, starting as a third assistant director he has acted as location manager, first assistant director, post-production supervisor, line producer, producer and executive producer on numerous series based in the UK and filmed abroad. Scott has held corporate roles as Director of International Production for LA based Walt Disney International Television and Group Vice President, Creative Development and Group Vice President of European Operations at Sesame Workshop in New York. In the last few years he has overseen the development, financing and production of over 200 episodes of internationally successful series.

He prides himself in spotting strong IP which is both commercially viable and creatively unique, taking the concept through all stages of its generation working with the best creative talent and partners to deliver high quality, engaging stories, on time and on budget. He also helps producers and production companies raise development and production finance through SEIS & EIS Investment and securing UK and European subsidies, grants and loans.

Alongside his production roles he has recently been appointed TV consultant at Film London; funded by the Mayor of London, the British Film Institute and The Arts Council of England.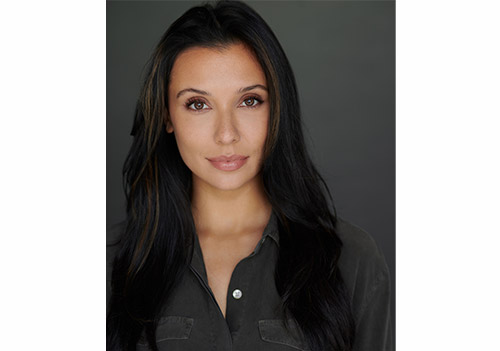 Emily Shah
Emily Shah is an actress in Bollywood & Hollywood, with her film titled "Jungle Cry" releasing this summer. Besides being an ambassador for UNICEF, she has done national campaigns for brands like Proactive, Motorola, T3, Sephora and others. Emily has studied at several international studios including The Lee Strasberg's Institute, The Margie Haber Studio, New York Film Academy and Madhumati's Bollywood Academy. She is also a former Miss New Jersey USA, being the first Indian to compete and youngest title holder at Miss USA. She has a Bachelor's Degree from California State University for Media Management. Emily founded Dharma Gin in 2020, working on over 50+ distillations to craft the most perfect gin, in efforts to highlight her background and culture.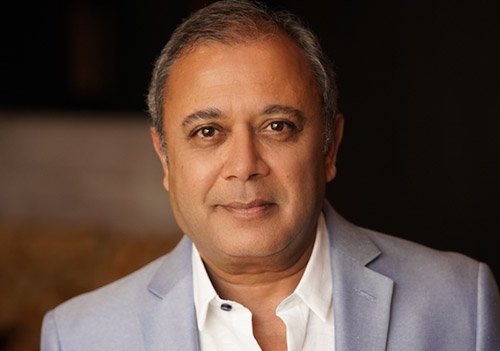 Prashant Shah
Bollywood Hollywood Production, Metasense, NFT Fliks
Prashant Shah (PS) brings more than 25 years experience in Media and Entertainment industry. Shah is an expert movie, television, OTT and content producer and as production service provider company, Bollywood Hollywood Production for more than 35 blockbuster Bollywood, Hollywood and Latin content in USA, Canada, UK, New Zealand, Middle East, UAE and India. Budgets ranging from U$3M to $100M. Experienced leading team of management executives in large operations. Highly skilled in leadership, aggressive execution, speed to market resource and budget management. Besides producing content; Prashant's (PS) initiatives include launch SFL - Super Fight League and Super Boxing League. Launched 1st MMA league in India and UAE with visibility reach to over 230M viewership. Other highlights include…
● Founder of Dharma Gin – Inspired by Ancient Ayurveda, Florida USA
● Founder of METASENSE and NFT FLIKS – Building Infrastructure for content with NFT, Hong Kong
● Advisor to AMBBR, creating infrastructure for blockchain, foray into Metaverse and NFT, Abu Dhabi
● Advisor to KAHANI Fashion, a digital platform in sustainable fashion world to create avatars for metaverses, video games, and different immersive experiences. A Harvard lab initiative
● Chairman Emeritus to MMFM - Miami Media Film Market established 2010
● Chief Content Officer at XcineX a media tech startup based out of San Francisco
● Nominated Entrepreneur of the Year - Ernst & Young, NY
● Nominated and Won film festival awards
● Awarded Producer of the Year by US Congress Department of State for "Jobs Creation"
● Complete understanding of product launch, corporate alliances, merchandising, brand development and integration, global expansion, digital and social media growth with innovative solutions.
Education: Computer Science from St. Xavier's College India and Business Associate, London, UK.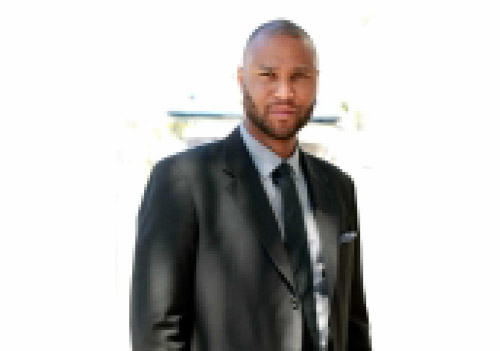 Kevin Sharpley
Kevin Sharpley is the president and CEO of Kijik Multimedia Inc. a full-service multi-media company with specialties in integrated, branded and convergent media and development of in-house projects. His range of work includes film, television, documentary, animation, commercial, music video, augmented reality, virtual reality, gaming, web, multimedia, and video production.
He has produced and directed projects including the documentary "Sove Nou" narrated by Danny Glover featuring Wycleff Jean, "Download for Good" narrated by David Lynch, wrote, produced and directed the multi-platform project "The Beach Chronicles", which features Tommy Flanagan, Michael Chiklis and Daryl Hannah that debuted as an official selection of the Miami International Film Festival. In addition, the animated film "The Incredibly Short Life Of Peter Panties" has been accepted to many festivals including the Slamdance-Emergence Festival and has won six awards in its festival run. He is currently in post-production on a feature film he directed and co-produced "Deadly Night Out".
Kevin Sharpley is a Sundance Institute fellow after having his documentary "Purvis Young, Young Purvis" selected for the Sundance Miami story development workshop which is currently under development. Kevin Sharpley holds a bachelor's degree from the University of Miami with a dual major in motion pictures and psychology in addition to an Associates of Arts degree from Miami Dade College. He was inducted into the Miami Dade College Alumni Hall of Fame in 2014.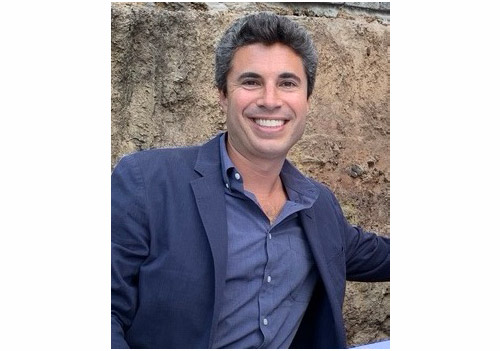 Matthew Stein
Producer with M.E.S. Productions
Matthew Stein is currently a producer with M.E.S. Productions, which is currently producing projects for Sony Pictures Entertainment, Live Nation, Warner Music Group, Rolling Stone, Amasia Entertainment, and many more. He also has a lead consulting role for McCourt Entertainment, working to develop a major film and TV development and production fund.

Prior, Matt was the SVP, Scripted Film/TV Production at Live Nation Productions, the entertainment division of Live Nation, the world's largest live events company, where he oversaw a scripted team that developed and produced content in the music/film/TV crossover space. The overall division has executive produced the Warner Bros phenomenon A Star is Born, as well documentaries Lady Gaga 5 Foot 2, Imagine Dragons Believer, and more.

Before Live Nation, Matt served as VP, at Sony Pictures Entertainment International Productions. This unique division developed English language television series, local language movies, and English language movies with heavy international appeal. He was brought it to help produce the Simon Pegg/Nick Frost feature Slaughterhouse Rulez.

Matt has also executive produced Amityville: The Awakening for Dimension Films/Blumhouse and served as an executive producer on Dimension thrillers Kristy and Piranha 3DD, as well as Image Entertainment's The Houses That October Built.

The first 12 years of Matt's career were spent working for Dimension Films, where he ascended through the ranks to run production as Executive Vice President of Production. He oversaw all phases of production, development, and casting for the division, and was Executive Producer on such varied films as Scream 4, Halloween, Halloween 2, Apollo 18, Hellride, Superhero Movie, and more.

In total, Matt has been the executive in charge of production on over 35 films in his time, and also held the positions of Senior Vice President, Vice President, and started his career as an assistant to the co-Chairman. Matt graduated from The University of Miami, where he majored in Film/Political Science with a minor in Business. He is originally from New Jersey, lived and worked in New York City for years, and currently resides in Los Angeles.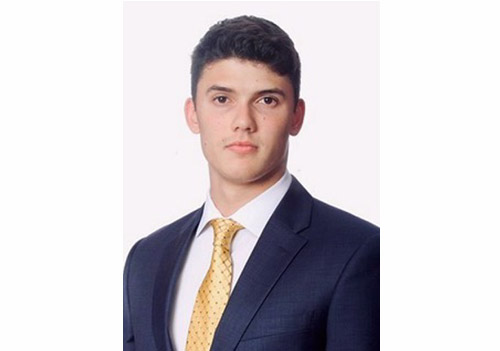 Bradley Stone
Platinum Films/BRON Digital
Originating from London, Bradley has a diverse background in the sports & entertainment world. He was a Division One college athlete at the University of Connecticut and graduated with a degree in communications. Now residing in Los Angeles,has taken up a post with BRON Digital, focusing on their digital assets and programming produced in Epic Games Unreal Engine, and utilizes those assets for the metaverse and NFT's. Bradley also bridges the gap between BRON and Platinum Films, headquartered in the UK at Pinewood Film Studios. Acting as the linchpin between the two studios on the Bear Grylls Young Adventurer franchise, Bradley works across all aspects of the digital landscape including the movie trilogy, streaming series, gaming and NFT/metaverse strategy. His unique skill set has come into play more than ever as BRON and Platinum will enjoy strong growth, building off the success of their Bear Grylls Young adventurer franchise.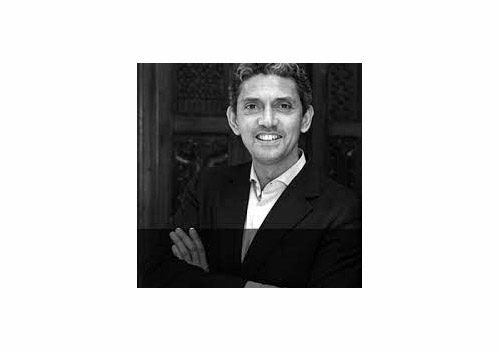 Nigel Stone
Chief Executive Officer of Platinum Films
Headquartered in Pinewood Film Studios, Platinum Films has a refreshing attitude to programme making and brand building. We create, produce and distribute popular entertainment brands for a global market that are made for and loved by families. We imagine stories that intrigue, characters that inspire and worlds that amaze!

  Looking towards the future, we are exploring which global territories it would make sense for us to invest in and find production partners for our next slate of entertainment. One of the interesting territories, we very much want to explore and find out more, is Latin America and the potential of operating a division of Platinum Films from Miami.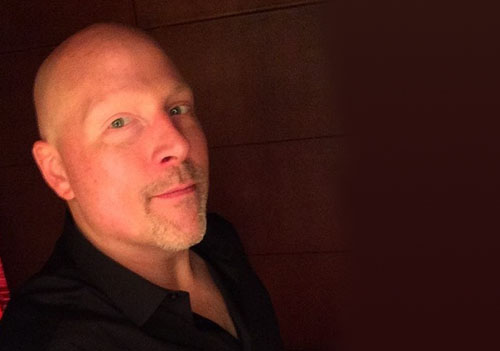 Chris Tuffin
Sentient Pictures International.
Born and raised in Long Beach, NY and a graduate of the University of Houston (where he also played football for the nationally ranked Houston Cougars). Chris began his career working freelance for ESPN and Fox's A CURRENT AFFAIR, the prior of which he led to a 1993 Sports Emmy, which in turn led him to develop his own talk show for HBO Downtown/ESPN2 and subsequently produce/host his own nationally syndicated golf series.
In 1997, Chris transitioned into film working under Peter and Bobby Farrelly on the Fox blockbuster THERE'S SOMETHING ABOUT MARY and then segued into producing on such indies as CHAPTER ZERO and the award-winning documentary OPEN MIC, featuring Dave Chappelle.
In 2001 he joined manager Rick Dorfman to build a production business around a comedy roster which included at the time Ed Helms, Greg Giraldo and Richard Jeni. The company had a deal at NBC where it produced THE GREG GIRALDO SHOW pilot with Conan O'Brien's Conaco. The company produced four network pilots and one series.
In 2003, Chris formed the horror shingle BloodWorks with former Houston teammate (and two time Denver Broncos Super Bowl winning linebacker) Glenn Cadrez and Jive/Zomba music executive Jonathan McHugh where they produced such genre titles as 2001 MANIACS (Lionsgate), HOOD OF HORROR (Xenon) and 2001 MANIACS: FIELD OF SCREAMS (Nu Image). During his tenure he also acquired the Jerry Lewis controlled feature film library.
In 2005, he became the head of the film finance and production company Social Capital where he financed and produced such films as TELL TALE (alongside Ridley and Tony Scott), THE COUNTESS starring Julie Delpy, Daniel Bruhl and William Hurt, DARK TIDE starring Halle Berry.
In 2012, Chris joined former ICM agent Renée Tab in forming the production and management company Sentient. On the feature film side, they have produced or executive such films as STX's PEPPERMINT starring Jennifer Garner (for their client Pierre Morel), David Cronenberg's MAPS TO THE STARS starring Julianne Moore (who won Cannes and garnered a Golden Globe nomination), LIVE starring Aaron Eckhart (from a screenplay their developed with their client Jeremy Drysdale), OVERDRIVE starring Scott Eastwood and Ana de Armas (from their client Antonio Negret) and the upcoming true crime drama SOUND OF FREEDOM starring Jim Caviezel, Bill Camp and Mira Sorvino (from their client Alejandro Monteverde).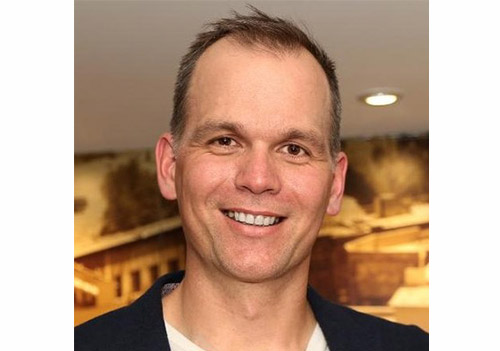 Michael Wakelam
Founder, Creator, and Producer of Anthem Studios
Michael Wakelam is a writer and director and the founder of Anthem Studios, an independent animation studio based in London. Anthem is currently developing several projects for preschool and kids markets including 'Skye Blue: Global Diplomat', produced by Fonda Snyder and Irene Weibel, and the comedy driven hybrid project, 'The Wild Truth', pitched at Cartoon Forum. Anthem's latest project, 'ForkFish' was a finalist in the MIPJunior Project Pitch competition in 2021.
Michael is also developing several live action feature film projects and hosts the Creators Society Animation Podcast, where he interviews industry icons, innovators and creators from across the animation industry.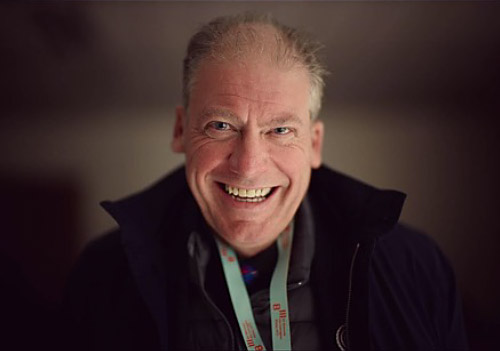 Adrian Wootton OBE
Chief Executive of Film London and the British Film Commission
Adrian Wootton OBE, is Chief Executive of Film London and the British Film Commission. Adrian is a Programme Advisor to the BFI London Film Festival, Venice Film Festival and Noir in Fest, Milan, and Founding Director of Shots in the Dark Festival, Nottingham.
In 2012 Adrian received an Honorary Doctorate in the Arts and was appointed Visiting Professor of Film & Media at Norwich University of the Arts. In 2014 Adrian received an Honorary Doctorate of Letters from the University of East Anglia and in 2017 was awarded an OBE for Services to Film.
Most recently, Adrian has led the BFC's work to develop the COVID-19 Production guidance for Film and High-end TV drama, as part of the BFI's wider COVID-19 Screen Sector Recovery Task Force.
2022 - In Partnership with: