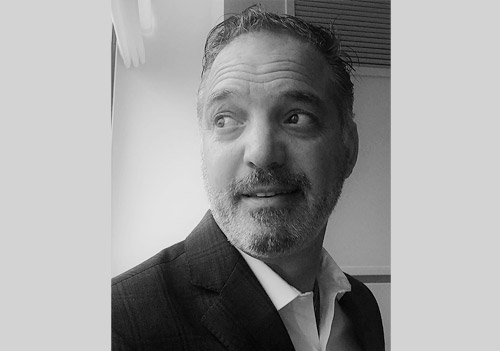 Gustavo R. Aparicio
Managing Director, Spanglish Movies
Gustavo R. Aparicio was born and raised in Argentina, and later moved to California to pursue degrees in Marketing and Political Economy from UC Berkeley and UC San Diego. Following his time at 20th Century Fox, where he managed various territories, Gustavo founded Spanglish with the goal of bringing high-quality content to underserved Latino diasporas.
Today, Spanglish has a diverse portfolio that includes its own Production Unit, the largest theatrical distributor of Spanish-spoken films in the US, a licensing unit with a catalog of over 2,500 hours of premium content, publish FAST Channels, and have ventured into the programmatic advertising arena with an innovative new initiative.
As the head of Spanglish's growth initiatives and Board Member of the FAST Alliance, Gustavo is proud to be part of a dynamic team that strives every day to make a meaningful impact on the US Hispanic community.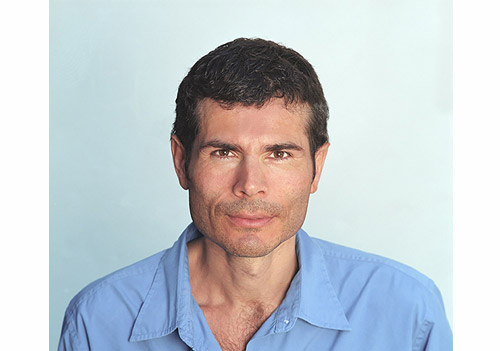 Bruno Del Granado
Head of the Global Latin Music Touring Group, Creative Artists Agency (CAA)
Bruno Del Granado is Head of the global Latin Music touring group at leading entertainment and sports agency Creative Artists Agency (CAA), and represents many of the most accomplished musicians working in Latin music, as well as actors, including Ricky Martin, Gloria Estefan, Luis Fonsi, Becky G, Ednita Nazario, Danna Paola, Jencarlos Canela, and Isabela Merced, among many others. Based out of the Miami office, Del Granado works across the agency to help create opportunities in the multicultural marketplace.
Over the course of the past year, CAA's Latin Music touring team signed superstar Regional Mexican band Grupo Firme, award-winning Mexican Latin pop group RBD, Latin urban/pop icon Rauw Alejandro, as well as the much buzzed-about Grammy Award-winning singer/songwriter Elena Rose. Additionally, SNL featured player Marcello Hernandez joined the ever-growing roster of Latin clients in 2022.
Del Granado spearheaded the negotiation for superstar Gloria Estefan to co-star opposite client Andy Garcia in Plan B/Warner Bros.'s FATHER OF THE BRIDE remake, which premiered globally on HBO in 2022. He also led the charge in the negotiation and release of the Estefan Family Christmas album with Sony Music, which was released in October 2022. He joined CAA in 2013 from RM Entertainment Group, which he formed in partnership with Ricky Martin. He was an integral part of the team that orchestrated the joint venture between RM Entertainment Group and Zodiak Entertainment. This new company helped to springboard RM Entertainment into the television space, by allowing it to sell and produce Zodiak Entertainment's range of products to the Latin American and U.S. Hispanic markets.
Previously, Del Granado founded Entertainment Media Factory, Inc., a music, television, and film production and programming company specializing in content for Latin America, Europe, and Asia. Prior to Entertainment Media Factory, Inc., he was the President of Maverick Recording Company's Latin Division, where he signed and developed artists, such as Jorge Moreno, Chilean singer-songwriter Nicole, and José Padilla, among others. Del Granado also served as Vice President of Programming for MTV LatAm; a marketing advisor to Enrique Iglesias; spearheaded a music video channel for RTVE, Spain's state-owned television network; and held senior executive positions at EMI Music Publishing and CBS/Sony.
In addition, he was part of the Sky TV Latin America launch team and produced/hosted TV specials for CNN's World Beat and The Music Room, VH-1's Latin Explosion, Universal TV, and PolyGram TV. His film activities include executive producing and music supervising a number of projects, including RICKY MARTIN: MTV UNPLUGGED, Maverick Films/VH-1's 30 DAYS UNTIL I'M FAMOUS, and the critically-acclaimed documentary COCAINE COWBOYS.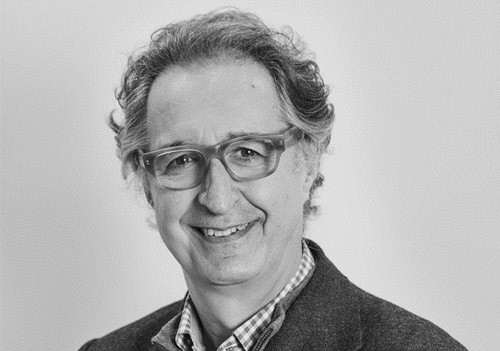 Gustavo Ferrada
Head of Scripted, MEDIACREST
In January 2022, Gustavo Ferrada joined MEDIACREST as Head of Scripted. Previously, after working for TVE as Head of the Film Department between November 2007 and June 2010, he founded CONVOY FILMS, from where he has produced and participated in several feature film projects. He also worked as Head of the Production Department and Film Producer at SOGETEL and SOGECINE from August 1996 to September 2007, as Head of Spanish and Independent Film Acquisitions at Canal + from March 1993 to July 1996 and as a free-lance director. He has been involved as producer or executive producer in more than twenty feature films by directors such as: Juan José Campanella, Sergio Pablos, María Ripoll, Álex de la Iglesia, Enrique Urbizu, Mateo Gil, Javier Fesser or Isabel Coixet, among others.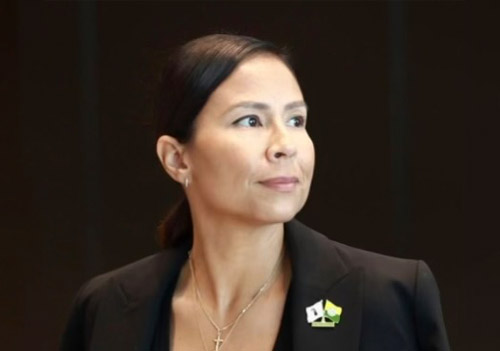 Lissette García Arrogante
Tourism and Culture Department Director for the City of Miami Beach
Lissette García Arrogante has over two decades of public, corporate, and nonprofit expertise in arts and special events.
As a seasoned arts and culture leader, Lissette has an in-depth understanding of the value of the artistic sector as an economic driver. She has the ability to leverage the economic impact of arts and culture by implementing arts-based strategies to engage and revitalize economic and community development.
Currently, Lissette is the Tourism and Culture Department Director for the City of Miami Beach, FL. Appointed by Mayor Gelber and Commissioners to oversee tourism, cultural affairs division, special events and film division, and The Bass Museum. The Tourism and Culture Department is also the liaison to the Greater Miami Convention and Visitors Bureau, Miami Beach Visitors and Convention Authority, and Art Basel. Lissette oversees Miami Beach Live!, a month-long curated activation of large-scale fitness and culture events in March.
Lissette's efforts in the local film industry include diversifying the City's Film Incentive Fund to allow flexibility to the requirements allowing to provide grant funding for film-related programming. Through Lissette's leadership, the City partners with Oolite Arts by commissioning local filmmakers to produce short films focusing on varying Miami Beach-focused initiatives.
Lissette also understands the film industry from her experience working freelance in the film industry as a stylist assistant for local music video and print shoots during her college years.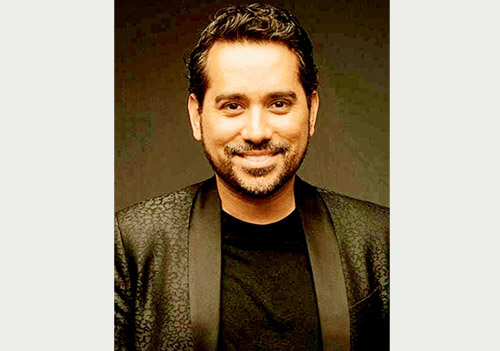 Marco Giron
Film and Entertainment Commissioner, Miami-Dade County Office of Film and Entertainment
Commissioner Giron has more than 15 years of experience in film and TV production, public media, and government administration. Since his appointment, he has focused on bolstering Miami-Dade County's Film and Entertainment sectors and advancing an economy that works for all Miami-Dade residents via the creative sector.
As the Chief of Film and Entertainment for Miami-Dade, he oversees governmental interactions with some 200 production companies; numerous sound stages and recording studios; three Spanish-language production facilities; and a multitude of businesses supportive or adjacent to the motion picture, TV, video, digital and still photography industries.
Commissioner Giron has led the economic recovery of the County's creative industries. Under his leadership, television and film production has made a strong return within the first quarter of 2022. In addition, he has worked closely with other agencies to foster a better understanding of the current industry landscape.
Aside from managing the Miami-Dade's Film Commission Office — which offers a one-stop permitting system for projects filmed in the county and its many municipalities — Giron's office also oversees the use a film incentive program to lure projects to the county for the purpose of economic development.
Marco is an award-winning public relations professional with extensive communications, film, and entertainment industry credentials. As a former talent manager, he has negotiated contracts with major productions, managed brand development, talent acquisitions and a large array of celebrity client portfolios.
With extensive government experiences, he has served as a director and legislative advisor for two of Florida's largest municipalities, the City of Miami and the City of Doral. These significant roles in government public administration have garnered him a reputation as a trusted and reliable advocate for the film and entertainment industry.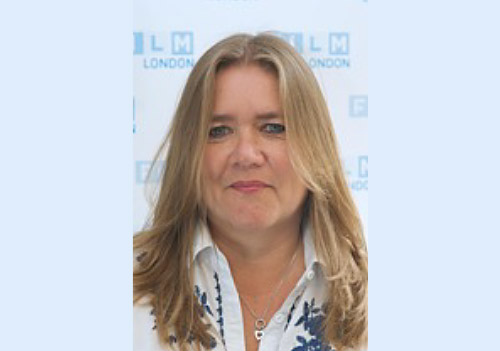 Helena Mackenzie
Head of Inward Investment & Business Development at Film London
Helena's film career has crossed many paths including domestic theatrical distribution, international sales and film production.

Helena is currently the Head of Inward Investment & Business Development at Film London. She runs a busy department which includes the delivery of key industry events such as the London Screenings an annual 4 day showcase of independent British films, the Film London Production Finance Market, helping producers to raise part of the finance for their feature film productions and UPstream a discovery event of new IP for adaptation to film & TV drama.

She originates in & outbound bespoke programmes to encourage and help facilitate international co-productions and collaborations with London based producers. She is responsible for promoting the capital as a world class filming destination and a creative hub for emerging and established talent and is currently working to deliver new film & TV studios to be built in London.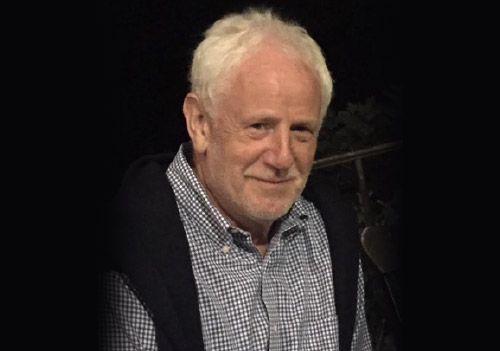 Stewart Mackinnon
Scottish film and television producer, founder and CEO of UK based Circle Pictures.
Creator and Independent Producer of numerous award winning movies and long form drama series including: The Man In The High Castle a 40 hour long Amazon series which has become the cornerstone of the streaming network's line-up, winner of two Primetime Emmy's and many other awards. Quartet Dustin Hoffman's directorial debut and Golden Globe nominee, starring Maggie Smith, The Invisible Woman Oscar nominated, starring and directed by Ralph Fiennes, the Emmy Award winning Peter and Wendy starring Stanley Tucci. The Miners winner of the Grierson Award, This Little Life BAFTA nominated and winner of the Dennis Potter, BANFF and RTS awards and Saboteurs the Prix Italia winning series.
Stewart studied at the Edinburgh College of Art and Royal College of Art in London and after graduating regularly contributed illustrations for The Times, Sunday Times, Oz, Nova, Time Out, , Spare Rib, Ambit and Management Today amongst many others. He also produced the artwork for the British TV movie The War Game and designs for the Royal Shakespeare Company. His work was featured in the Radical Illustrators magazine published by the Association of Illustrators in which co-editor George Snow singled out Mackinnon as "perhaps the greatest single influence on today's Radical Illustrators."
After being awarded a DAAD scholarship for his film Border Crossing he spent a year in Berlin before returning to the UK where he founded Trade Films which produced films and television such as The Miners' Campaign, Woodbine Place and Grierson Award winner, When the Dog Bites.
He was closely involved in devising the Workshop Declaration in partnership with Channel 4. The Workshops worked with their local communities, women's organisations and ethnic minority communities. So began a decade of experiment with progressive and aesthetically avant-garde documentaries and dramas screened on British television, which continued until 1990.
Stewart set up the Northern Film and Television Archive in the late 1990s and some years later co-founded the Northern Screen Commission with Sir Peter Carr, and Media Training Centre which provided courses for deaf students which was the first of its kind in the world.
In 2005 he founded Headline Pictures with the Head of BBC drama Mark Shivas and after delivering the fourth and final season of Man in the High Castle in 2020 founded Circle Pictures with US based Jere Sulivan with the aim of producing world class drama which explores the pressing issues of our times.
Joe Menendez
Director, Producer, Writer
Joe Menendez is a multi-genre veteran of drama, action, horror, Sci-Fi, comedy, family and rom-com. His numerous and varied credits show that he is a skilled craftsman and an accomplished, versatile storyteller. Menendez has directed over 120 hours of television, written a handful of teleplays, produced several TV series and films, and has directed nine feature films and TV movies so far. Most recently, Menendez directed episodes of STAR TREK: PICARD and EVIL for Paramount Plus, and SNOWPIERCER for Tomorrow Studios.
Joe Menendez is also the Co-Executive Producer/Director (P/D) on The CW's reboot of KUNG FU, which is being produced by Warner Brothers Television and Berlanti, for which he's directed multiples. This marks the third time Menendez has been the P/D on a series. He was also the Co-Executive Producer/Director for Freeform's one-hour mermaid drama SIREN, for which he has directed multiples since 2017, including the epic series finale, and Menendez was also the Co-Executive Producer/Director on Disney's IMAGINATION MOVERS for two seasons, from 2009 to 2010, for which he directed 1/3 of all the episodes produced. He's also directed multiples of the one-hour drama series 12 MONKEYS for SyFy Channel/UCP, QUEEN OF THE SOUTH for USA Network/UCP/Fox 21 and episodes for the horror anthology series 12 DEADLY DAYS, produced by Blumhouse Productions for YouTube Red. Additionally, Menendez has directed multiple episodes of the one-hour drama FROM DUSK TILL DAWN: The Series for Robert Rodriguez and his El Rey Network and Netflix, including the final two episodes of the series. He's also directed multiples of the Amazon Series JUST ADD MAGIC and the Prequel Series plus the "uncensored" episodes for the 2nd season of HULU's drama series EAST LOS HIGH. Menendez directed the action/comedy, LADRONES (THIEVES), which was released by Lionsgate and Pantelion Films October 9th, 2015, and received a CinemaScore of "A". LADRONES is the sequel to his 2007 Lionsgate feature film LADRON QUE ROBA A LADRON (TO ROB A THIEF), which opened at the time to a record-grossing opening weekend at the box-office for a Spanish-language film in the U.S.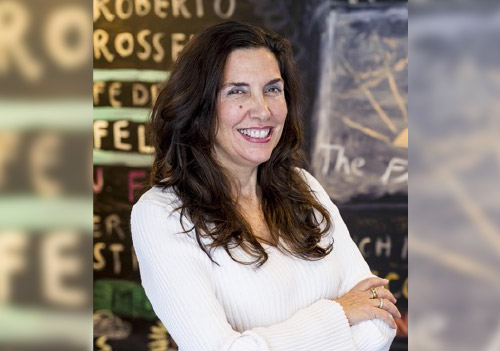 Patricia Motilla Bonías
Partner at Andersen independent tax and legal firm.
Patricia Motilla Bonías; Partner at Andersen and Head of Culture, Sports and Entertainment. She is also a European leader of Andersen's Media team.
Patricia Motilla has a degree in Law; A Masters in Business Legal Advice from IE, a Masters in Tax Advice from CEF, a Masters from the course on taxation of financial operations organized by the Madrid Stock Exchange. She is also a regular speaker at specialised conferences in Audiovisual.
At the same time, Patricia is a lecturer of master classes of Media's Master at the most prestigious Spanish Universities.
Patricia is highly specialized in advising companies in the audiovisual sectors; cinema, theater and live shows. She is involved with projects from the production and financing phase until its completion.
Her financial background has allowed her to specialize in structuring financial products with tax profitability based on underlying assets such as Audiovisual Works and Performing Arts.
In addition, she has extensive experience in financing and taxing audiovisual projects, both national and international, and with foreign platforms, both in fiction and animation.  
She has been a member of the Spain India Foundation Board which has allowed her to have a wide knowledge of the audiovisual production in Bollywood.Previously Patricia worked at KPMG, PwC and Cuatrecasas.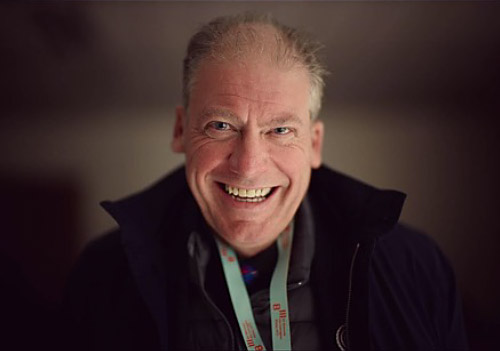 Adrian Wootton OBE
Chief Executive of Film London and the British Film Commission
Adrian Wootton OBE, is Chief Executive of Film London and the British Film Commission. Adrian is a Programme Advisor to the BFI London Film Festival, Venice Film Festival and Noir in Fest, Milan, and Founding Director of Shots in the Dark Festival, Nottingham.
In 2012 Adrian received an Honorary Doctorate in the Arts and was appointed Visiting Professor of Film & Media at Norwich University of the Arts. In 2014 Adrian received an Honorary Doctorate of Letters from the University of East Anglia and in 2017 was awarded an OBE for Services to Film.
Most recently, Adrian has led the BFC's work to develop the COVID-19 Production guidance for Film and High-end TV drama, as part of the BFI's wider COVID-19 Screen Sector Recovery Task Force.
In Partnership with: